Travel Plans
Latest Updates
ALBUM DEBUTS AT #1 ON ITUNES R&B/SOUL CHART

Modern indie soul maven MAYER HAWTHORNE today unveils HOW DO YOU DO, his anxiously awaited full-length debut for UNIVERSAL REPUBLIC RECORDS, available exclusively on the iTunes Store for one week starting today. The album will be available at all retailers on its official street date, October 11.
Among other gems the first single from HOW DO YOU DO, "The Walk," shimmers with seductive soul. It gives a nod to a classic vibe while infusing just the right amount of contemporary energy. On October 17, HAWTHORNE will make his national television debut performing "The Walk" on Conan O'Brien.
Coming off electrifying performances at Lollapalooza 2011 Coachella, SXSW, Bonnaroo,Outside Lands, Austin City Limits, and a summer tour with Bruno Mars, he's been winning over audiences everywhere. Right now crowds can experience his unique live experience on the road with electronic funk mavericks Chromeo.
He continues to wow tastemakers as well. Rolling Stone wrote, "Hawthorne emerges with a jaw-dropping collection of classic soul." Acclaim for Mayer's sound has come from publications such as Spin, Esquire, Detroit Free Press, and Exclaim! He's also Snoop Dogg's "favorite new artist", and Kanye West, Justin Timberlake, and John Mayer have all taken to Twitter to proclaim their adoration.
Get ready to meet MAYER HAWTHORNE and say HOW DO YOU DO.
Favorite Video
Currently Listening To: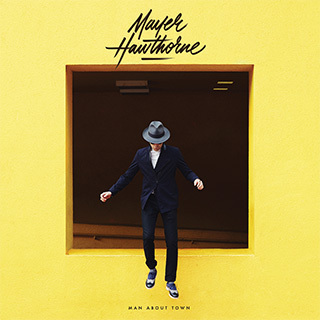 Available Now
Get it on: iTunes / Amazon / Spotify / YouTube